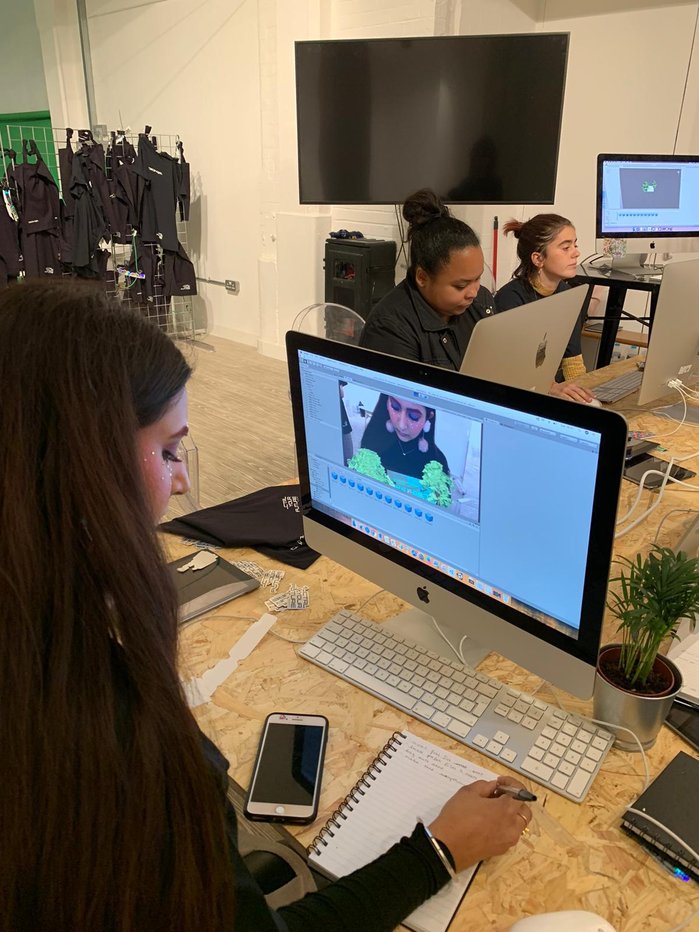 Institute of Coding CTRL Your Future
Theme: Design a Wearable Digital Protest — The Voice Behind A Selfie.
In an era of fake likes, face-filters, extremist ideas and ideal selves it is often hard to
understand how technology brings us together, rather than push us further apart.
This workshop invites the attendees to design an Augmented Reality Slogan that can
be projected onto the event t-shirts with theDIGI-GXL logo.
The main goal is to empower the attendees by passing on basic skills that will allow
them a more active role in the virtual visual stage. This workshop also aims empower
Augmented Reality beyond its merely aesthetic value within social media
environments, as an agent of empathy and activism.
CTRL Your Future by Digi_Gxl and the Institute of Coding, was an event design to encourage youth minorities to follow technology related career paths.