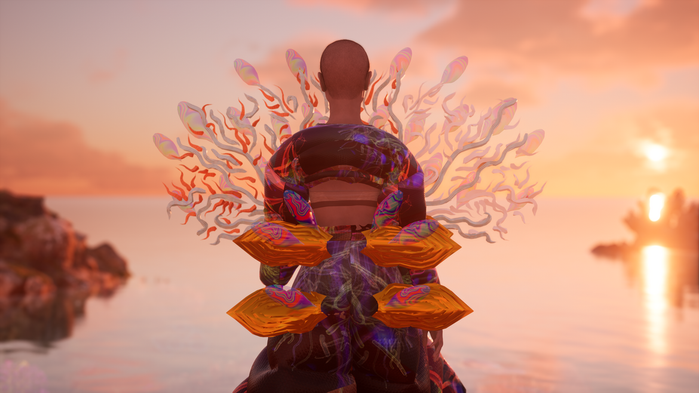 Crypto Fashion Week NFT
It is beyond words to see the Metaverse we are dreaming together take shape, this is one of those projects that expands reality and echoes through creative generations.
This collection of Crypto Fashion Week is a partnership with the aumgented-reality fashion app Dress X, where the NFT owners can wear their digital garments. NFTs were sold on Foundation, in rare 1-of-1 editions.
Crypto Fashion Week™ is organised and produced by Universe Contemporary, the premier cryptomedia company in the space.
Crypto Fashion Week took place on 18-22 March 2022.
This project was designed using: Oculus Quest VR Headset, Google Tiltbrush, Clo3d and Lens Studio (Snapchat).

Role: Digital Fashion Designer and Speaker.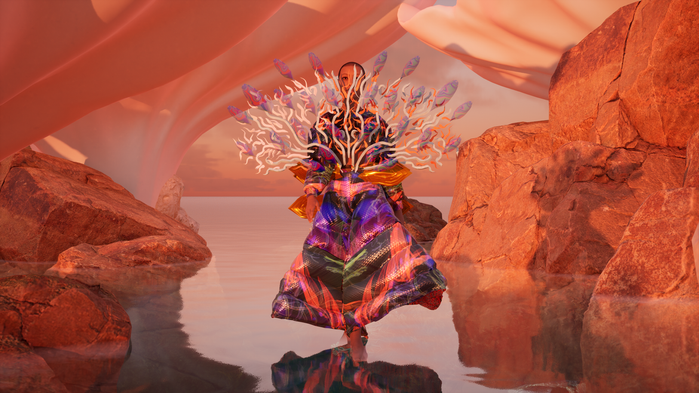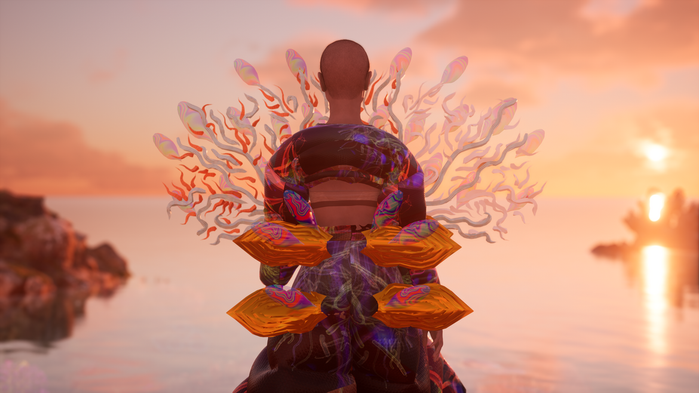 The look I presented is titled 'K-Yanda'.
Kianda is a spiritual goddess in Angolan mythology: each lake or river have their own Ianda, but only once their collective presence meet in the ocean they become a Kianda. For me this myth carries the value of strength in connection. Corals, like the Metaverse, are symbiotic organisms, where only the togetherness of the "otherness" can achieve a whole.
Augmeted-Reality Experience
Full show:
Crypto Fashion Week 'Be Like Water' – an aquatic masterpiece set in the most biologically diverse ecosystem in the Multiverse.