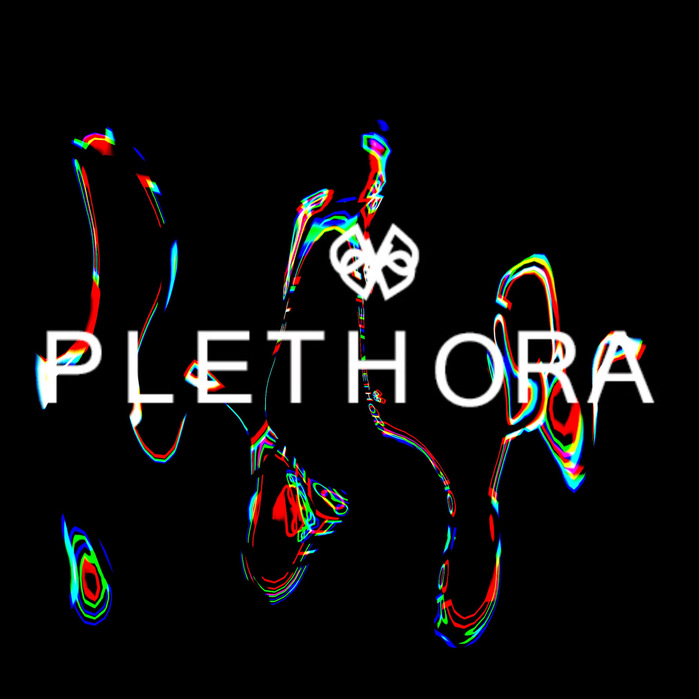 AR Fashion - "Plethora"
Can augmented reality be used to update garments and their content, so that it remains relevant and inclusive to the consumer, without further material waste? Plethora is a line of Augmented Reality Wearables, that uses technology to update garments in the same way that it updates software. This project relies on a subscription-based service, consumers purchase a garment and update it through the app. By disrupting the ways in which fashion is worn and expressed, our aim is to expand the guidelines in which fashion is conceptualised, designed and produced.
Here the Plethora logo is printed on a t-shirt, cap and tote bag.
See Instagram Here

The Digital Soul is 'born' from the moment one logs-in into a social-media platform or indulges on a simple Google search, it is the identity one embodies on the everyday interaction with digital devices. It is dependent on interaction, and presence, within virtual environments. Above it all, similarly to most digital data, it is theoretically immortal.
Here the Plethora logo was printed onto a hat.
It takes up to 2,700L of water to grow enough cotton for one single t-shirt and 15,000L to a pair of jeans.
This project foresees AR as a tool to expand the lifetime of fashion garments, by limiting the material consumption of re-dressing the virtual body.
But above it all to criticise the current fashion system by making it more accessible in materiality, more inclusive in discourse, and in fashion in relation to sustainable practices.
Here the Plethora logo was used as a sticker and used during an Extinction Rebellion demonstration.
Here I asked friends: What would you wear if you could wear anything?
Chuwei would wear a memory, feeling homesick, she sent me the video of a blissful childhood memory as reference.
Chuwei watched this performance on television, I imagined that as any child she would stare too close to the TV and used beams of light to represent it. The video was edited into the 4 layers of media, each represents a different part of the song, that just like in a memory, comes in different parts.


Here the Plethora logo was printed on Chuwei's eyelid (make-up).
Here I asked friends: What would you wear if you could wear anything?
Richard is an opera sound composer, if he could wear anything he would like to wear his music. He sent me the 10minutes song and I used a music visualisation website to illustrate it.
After I cut the video into smaller portions of one minute. Each planets carries a specific video that plays a part of the song, meaning that if the camera moves closer to one object, its sound becomes louder. This way Richard is able to wear 10 minutes of music, in one minute of recording.
Here the Plethora logo was printed on Richard's jumper.